I've spent hours to create a new  and very variable playlist on my Sporify Artist acount Ibizamotion.I think what came out is a very tasteful mix of different music styles from Ibiza, Chillout to Chillhouse and a little more groovy stuff.So feel free to listen and dont't forget to follow me.
         Regards, Carsten
 I Tell No Lies  is my new single. It's a Techhouse Track with 125 BPM, I've produced and mastered in my studio in Ibiza.Listen to the Promo Video or scroll down to listen to it on your favorite platform.I hope you like it.
              Enjoy, Carsten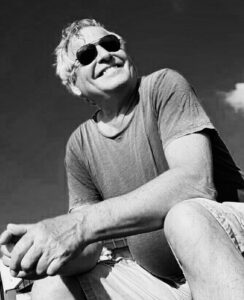 Ibizamotion is my life, my love and my lable. As a songwriter, producer, singer and drummer, I`ve turned my passion into the ultimate dream here by creating Ibizamotion.The inspiration behind the lable is fueled by the beauty of Ibiza. The stirring sunsets,the people, the lovely club scene and many more things to discover. I`ve run my own recording studio  for years, and the influence of Ibiza flows freely through my music productions at Ibizamotion. I work to create music that stretches across  Genres. I`ve got something for everybody, working with other artists-writng-composing and remixing-all while staying connected to the current trends in music charts. And I`m always open to more collaboration with anybody
Ibizamotion makes happy music- and happy music makes happy people.
That`s what I do
Carsten